When it comes to riding a bike, having great balance is very important.
Without good balance, you're more prone to steering off course or even falling off your bike.
Here are some ways you can improve your balance while cycling.
Read also: 7 Basic Cycling Tips For Beginners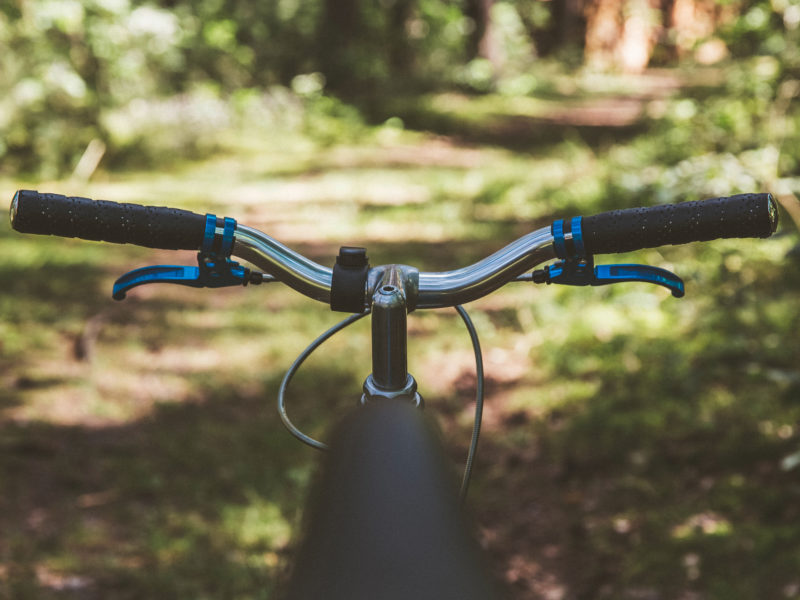 1. Practice on a straight line
One way of learning how to balance on your bike is to ride on a straight line slowly.
When you're slow, it's so much harder to control your bike. This is due to the opposing forces (centrifugal force vs gravity).
If you're going fast, it's so much easier to maintain stability as the forward force exceeds the gravitational pull downwards.
Practicing to move slowly on a straight line takes a lot of work but it's a good way to improve your balance.
You'll also notice that you have to turn your bicycle right and left a lot just to stay on the line. It all helps in practicing balance, like walking on a rope.
2. Learn how to look back
When you're cycling, it's also vital to learn how to look back to watch out for incoming vehicles.
It's also a good way of learning how to balance when you do so.
Some riders tend to veer off course when they look back, meaning balancing or coordination is an issue.
Instead of turning your head behind too much, you can just turn it a little to see a glimpse of what's behind you.
Another way when turning back is that you hold your bike's seat while doing so. It helps to give you an idea on whether the bike is moving straight.
3. Do some balance exercises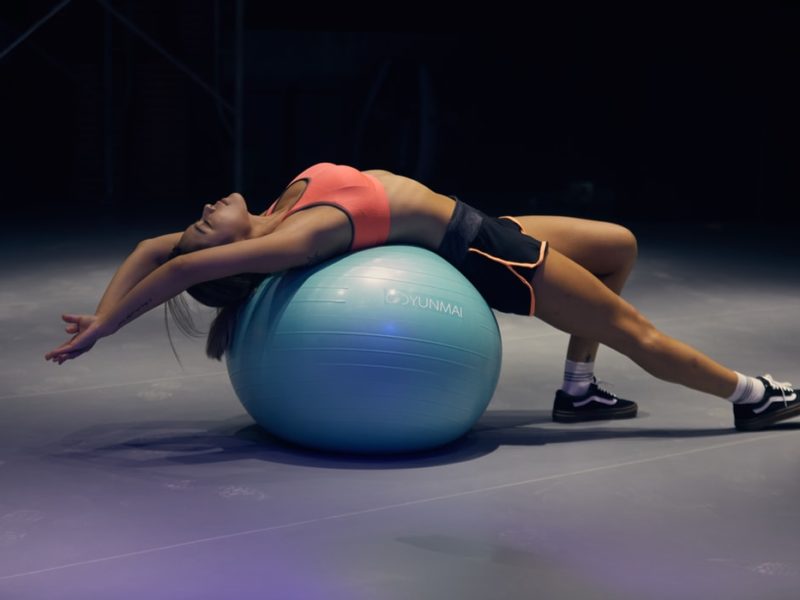 There are also exercises you can do to improve your balance and they're not done with your bike.
Below are some suggestions on what you can do:
Single-leg squats. This helps to improve your leg strength and thus improves your stability when trying to balance with one leg.
Plank with leg-lift. This one requires you to do a plank and at the same time, lift your leg backwards one at a time.
Use a wobble board. A wobble board is a great way of learning balance. There are a couple of exercises you can do on a wobble board such as a single-leg aeroplane exercise.
Kneeling on gym ball. It's not easy to kneel on a gym ball as it's unstable. Learning how to do so can improve your balance.
4. Improve your confidence
Sometimes all you need to do to improve your balance when you're cycling is to boost your confidence.
When cycling, look further instead of looking at your wheels.
If you're more confident, you won't overthink your balance and more often than not, you will be pretty stable.
5. For kids, use a balance bike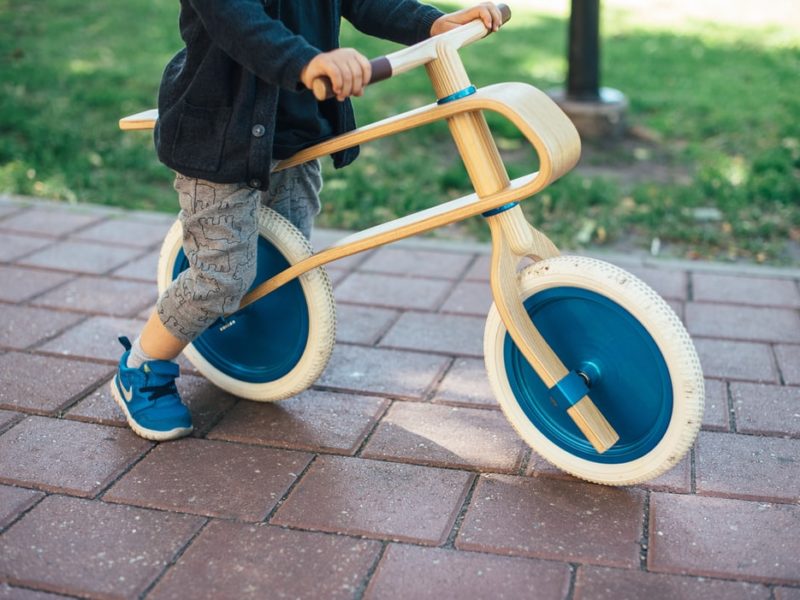 For kids who are just starting out, a balance bike is a great way to learn balancing.
Balance bikes don't even have pedals. Your kid will learn how to walk with the bike first.
The next step is to sit down and move the bike like you're walking.
This helps to teach the kid about balance at the start. Here are some good options for balance bikes.
Another way is to try a pair of training wheels on a regular kid's bike. That was the traditional method.
Conclusion
Improving your balance when riding a bike is crucial in keeping safe when you're on the road.
It also helps you to navigate through big crowds or to avoid vehicles without falling down.
There are many ways you can help balancing but they mostly require practice.
Hence, keep practicing.
---
Related Posts:
Best Kid Bike Helmets For Your Child