For active cyclists, keeping a bike for as long as you can is a dream. After all, some people care for their bike as much or even more than their car.
But there may come a time where you'll need to change your bike, because of various reasons.
Here are some considerations to be taken when deciding if you should buy a new bike to replace your old bike.
There is no hard and fast rule on this.
When to buy a new bike
There are a couple of reasons why you should replace your old bike with a new one.
Cost of upgrade is too high. If your old bike has many parts that are already in bad condition or are not functional, it may be better to just buy a new bike. For e.g. if your suspension is busted, your wheels are in bad shape, the frame is broken and other parts also need replacing; it's probably better to get a new one. Buying those parts alone is really expensive.
Spare parts are no longer available. This may not be common as you can get spare parts in the used market if not a new one. However, there may be times when the manufacturer has started creating parts in different sizes (e.g. wheels) as the standard in the industry changes. This will make it difficult to upgrade your bike.
When it's completely crushed. If your bike has been completely crushed in an accident or some other mishap, it's better financially to get a new bike.
If the latest model is much better. A very common reason people love buying new bikes is because it's new and has all the latest tech and features. Newer bikes are also made of a carbon fiber frame these days. If you simply want a new bike just because it has better tech or is made of higher quality material, then go for it. Provided if you have the budget to do so, of course.
Warranty. New bikes also come with a long warranty. For any manufacturer defect, you can always get it fixed or replaced.
Some bike suggestions
When to keep your old bike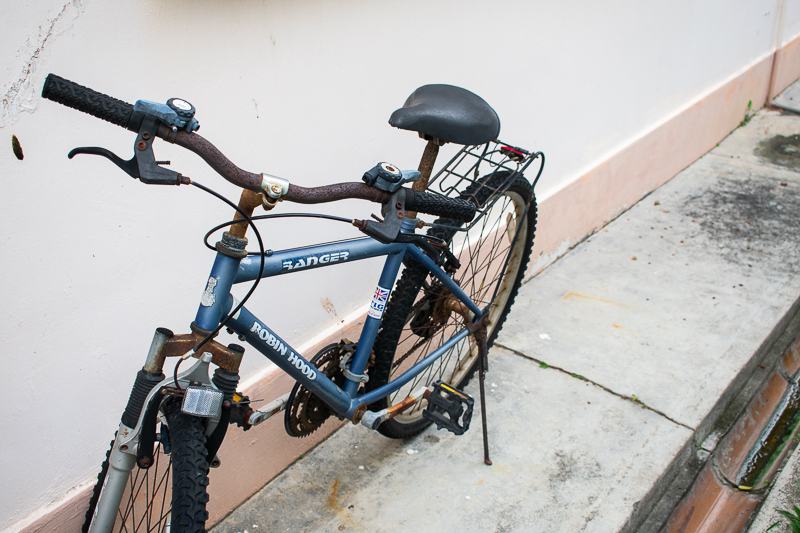 Below are some suggestions on when you should keep your bike instead of getting rid of it.
Attachment to your bike. Some are more attached (emotionally) to their bikes compared to others. If you really love your bike as it has been with you for a long time, you may want to upgrade and replace the old parts.
More financially savvy to replace certain parts. If your bike is just old but the parts all still work well, there's no reason to change it, at least for financial reasons. It's cheaper to just replace certain parts (e.g. pedals) if they aren't too expensive.
Still fits you really well. If your bike that has served you for years has proven to be a good fit for you, why change it?
In a nutshell
There are pros and cons to changing your old bike for a new one, and the decision is ultimately yours.
---
Read Also:
7 Basic Cycling Tips For Beginners