In cycling, there are various kinds of pedals you can use on your bike, but they're mainly divided into two big categories.
On one side, you have the clip-in pedals that are usually referred to as clipless pedals, and on the other, you have flat / platform pedals.
Platform pedals are really common for beginners as they're pretty easy to get used to.
So, between clip-in pedals and platform pedals, which one should you use? They have their own pros and cons for using them.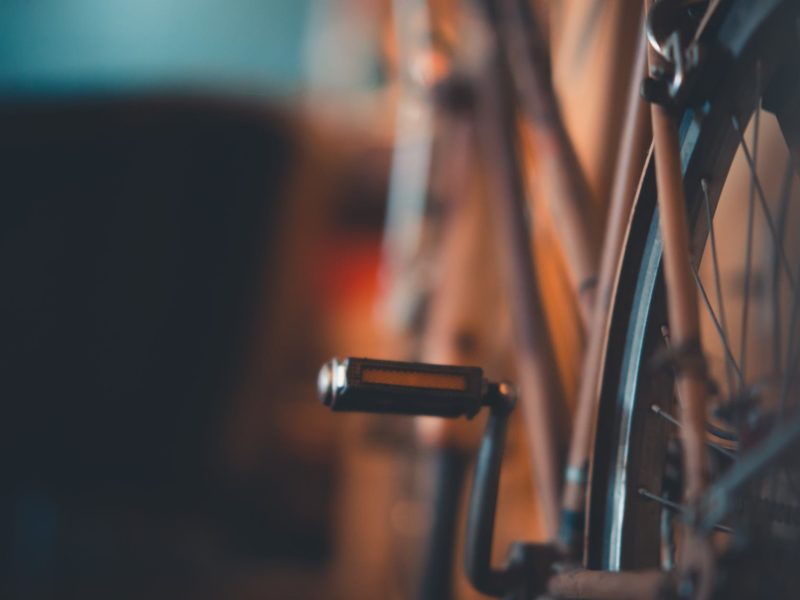 What is a platform pedal?
Platform (aka flat) pedals have a large surface area for you to put your foot on. As there's no clipping mechanism or strap, it's easy to get on and off.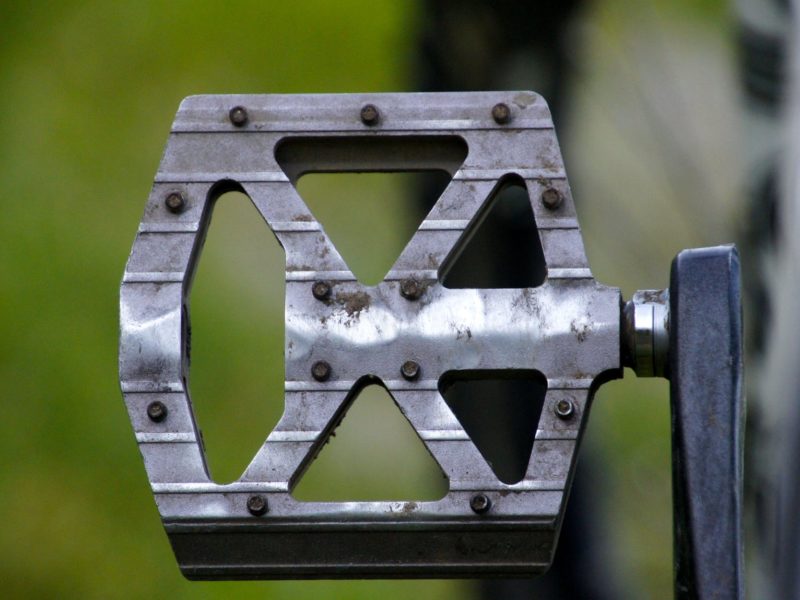 Pros
Here are some of the advantages of using a platform pedal:
Easy to get adjusted to. For newbies, platform pedals are really easy getting used to. You can just put your foot on it and start pedaling. Nothing more than that.
Crashing. If you're about to lose control or crash, you can easily move your leg onto the ground to regain control or use your leg to reduce the impact.
You can walk normally. For those using clipless / clip-in pedals, they have to wear cleats at the bottom of their shoes. It looks a little weird and although some cleats are caved in, it won't exactly feel the same as walking without them. For platform pedals, you can even wear sandals and still cycle.
Better foot positioning. If you suffer from some pains in certain positions, you can always adjust your foot position to prevent it. As it has a large surface area, you have a better room for flexibility, and you can even rest your legs.
Comfort. You can wear all kinds of shoes and still be able to cycle with flat pedals.
Cons
Below are some of the disadvantages of a platform pedal.
Takes more effort. You'll need to exert more effort especially when going uphill to gain the same speed as someone using clipless pedals.
Occasional hitting of own leg. Sometimes you lose control of your pedals when going too fast, and they swing and hit your own leg.
Slower. Platform pedals are more suitable for casual rides in the city and if you're going for speed, it's not that suitable.
What is a clip-in pedal?
A clip-in (aka clipless) pedal is divided into two parts. One is the pedal itself, which is much smaller than the flat pedal.
The other part is the cleats you need to wear on the bottom of your shoes.
To use a clip-in pedal, the cleat at the bottom of your shoe has to 'clip into' the slot on the pedal itself. This by itself means you need some practice first.
Pros
Here are some of the advantages you get with clipless pedals:
No slipping of pedal. Unlike flat pedals, clipless pedals shouldn't slip out of the slot and hit your leg.
Speed and performance. If speed is your concern, you may want to start using clip-in pedals.
Better for uphill. Similar to the point above, you exert less force when going uphill and when going fast, if compared to flat pedals.
Easy to use with enough practice. Some cyclists even go to say that clipless pedals are much easier to use once you're used to them.
Cons
Below are some of the disadvantages of having a clipless pedal:
Awkward walking. When you're wearing cleats, it makes walking a little weird. Sure, some cleats are caved-in and shouldn't interfere with your steps, but they still feel awkward.
Less time to react when falling. When you crash or lose control and fall, it may be harder to get your foot out of position to balance yourself. Perhaps you won't be able to think quick enough to unclip from your pedal and then use your legs to prevent falling in time.
Takes more time to get used to. With clip-in pedals, you need some practice clipping in first. You can use a tree or a wall to get your balance before testing it.
No flexibility in footwear. With clip-in pedals, you need a proper shoe to fix your cleats. You can't just go cycling with your sandals or slippers on.
Conclusion
There are obvious advantages and disadvantages to choosing between flat pedals and clipless pedals.
At the end of the day, it all depends on your personal preference. You should try both and decide for yourself.
---
Related Posts:
When Should You Buy A New Bike And Replace The Old One?
When Should You Change Your Road Bike's Tires?
Top 7 Best Bicycle Headlights [Reviews And Guide]
Best Mountain Bike Gloves For Long Distance Rides